Movie Details
[
Back to Movies
]
Conan the Destroyer
The most powerful legend of all is back in a new adventure.
Voted:
6.086 out of 10 with 1,188 vote(s)
Release Date:
Friday, June 29th, 1984
Conan is commissioned by the evil queen Taramis to safely escort a teen princess and her powerful bodyguard to a far away castle to retrieve the magic Horn of Dagoth. Unknown to Conan, the queen plans to sacrifice the princess when she returns and inherit her kingdom after the bodyguard kills Conan. The queen's plans fail to take into consideration Conan's strength and cunning and the abilities of his sidekicks: the eccentric wizard Akiro, the warrior woman Zula, and the inept Malak. Together the hero and his allies must defeat both mortal and supernatural foes in this voyage to sword-and-sorcery land.
Budget:
$18,000,000
Revenue:
$31,042,035
Runtime:
1.72
Status:
Released
Genre:
Adventure, Fantasy, Action
Production Company:
Universal Pictures, DEG
Keywords:
gladiator, swordplay, fight, sword, magic, warrior woman, lone wolf, black magic, stone age, epic, thief, royalty, barbarian, wizard, warrior, action hero, sword and sorcery, good versus evil
Movie Cast
Movie Crew
Movie Posters









Movie Backdrops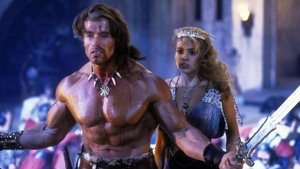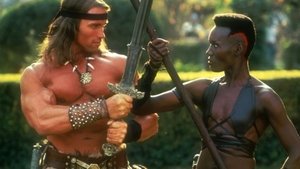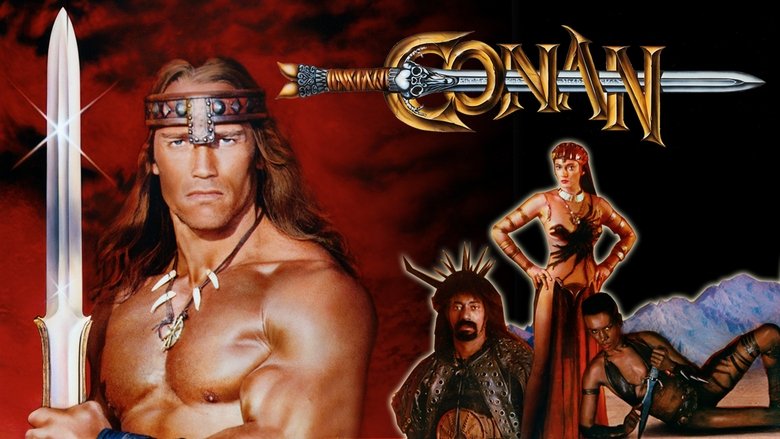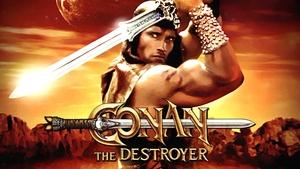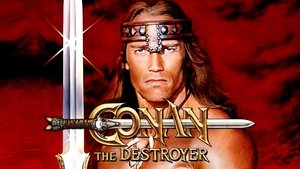 Conan the Destroyer (1984) Official Trailer - Arnold Schwarzenegger Action Movie HD
( Trailer )
Similar Movies
All content above is provided by TheMovieDB.org, and they are solely responsible for its content.