Movie Details
[
Back to Movies
]
Mortal Kombat: Annihilation
The world was created in six days, so too shall it be destroyed and on the seventh day mankind will rest... in peace
Voted:
4.501 out of 10 with 928 vote(s)
Release Date:
Tuesday, November 11th, 1997
A group of heroic warriors has only six days to save the planet in "Mortal Kombat Annihilation." To succeed they must survive the most spectacular series of challenges any human, or god, has ever encountered as they battle an evil warlord bent on taking control of Earth.
Budget:
$30,000,000
Revenue:
$51,376,861
Runtime:
1.58
Status:
Released
Genre:
Action, Fantasy, Science Fiction
Production Company:
New Line Cinema, Threshold Entertainment
Keywords:
saving the world, martial arts, authority, magic, villain, transformation, sequel, alternate dimension, ninja, tournament, battle, fighting, underground fighting, based on video game, hand to hand combat, warrior, centaur, action hero, supernatural power, good versus evil
Movie Cast
Movie Crew
Movie Posters
Movie Backdrops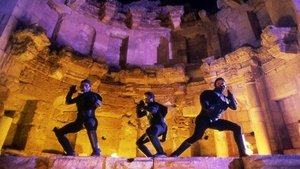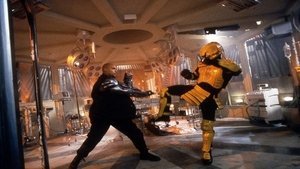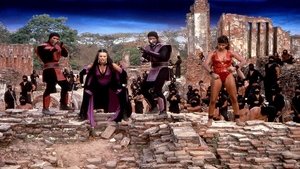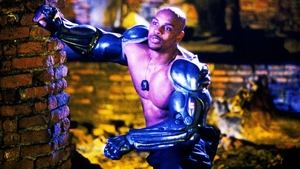 Official Trailer
( Trailer )
Similar Movies
All content above is provided by TheMovieDB.org, and they are solely responsible for its content.