A group of cliamte alarmist academics has issued the latest call for worldwide rationing of food and fuel in a bid to stop their mythical monster of "global warming / climate change". The totalitarian elitists of the World Economic Forum led by Klaus Schwab and the UN have pushed for this previously.
This bears out the warnings of past Czech Republic President Dr. Vaclav Klaus that climate alarmism is "a budding totalitarian ideology that is the greatest threat to freedom, democracy, and prosperity in the world today." President Klaus' book Blue Planet in Green Shackles: What is in Jeopardy, climate or freedom?" has been published in eight languages so far.
https://www.zerohedge.com/political/academics-call-wwii-style-rationing-food-and-fuel-stop-climate-change
https://rmx.news/poland/the-new-communism-is-coming-complete-with-a-diet-of-worms/
Climate alarmism is the biggest doomsday cult in history and is very lucrative for its promoters, both academic and political. It has made Al Gore quite wealthy, for example. But the facts do not support the theory.
https://freebeacon.com/energy/the-winners-of-bidens-clean-energy-economy-emerge-liberal-billionaires/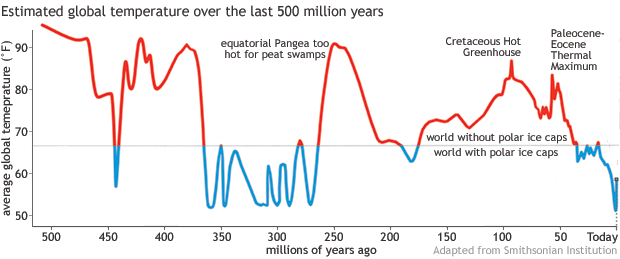 One of the best refutations of the global warming theory is a British TV documentary broadcast nationally on Channel 4 entitled "The Great Global Warming Swindle" which interviews many leading scientists who dispute that theory: