Movie Details
[
Back to Movies
]
VFW
Voted:
6 out of 10 with 96 vote(s)
Release Date:
Friday, February 14th, 2020
A typical night for veterans at a VFW turns into an all-out battle for survival when a desperate teen runs into the bar with a bag of stolen drugs. When a gang of violent punks come looking for her, the vets use every weapon at their disposal to protect the girl and themselves from an unrelenting attack.
Budget:
n/a
Revenue:
n/a
Runtime:
1.53
Status:
Released
Genre:
Action, Thriller, Horror
Production Company:
Fangoria Films
Keywords:
bar, war veteran, drug dealer, gore, gang, drugs, standoff, one night, brutal violence, crushed head, axe
Movie Cast
Movie Crew
Movie Posters



Movie Backdrops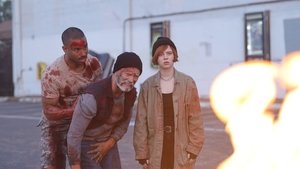 VFW | Official Trailer | Voltage Pictures
( Trailer )
Similar Movies
All content above is provided by TheMovieDB.org, and they are solely responsible for its content.